The Ahafo region in Ghana has a rich biodiversity. But sometimes, that comes at a cost to the communities who live there. Homes are often invaded by wild bees, forcing families to flee their homes — sometimes for weeks at a time.
That was the case for a young woman named Gifty and her family. And on top of dealing with invasions of bees, their income from farming wasn't enough to feed and clothe their family of six. Two of her children also had to drop out of school because they couldn't afford the fees.
But once Gifty was introduced to Plan International, her relationship with bees took on a whole new meaning. She joined an organic beekeeping course, run by Plan, learning how to make and sell her own honey.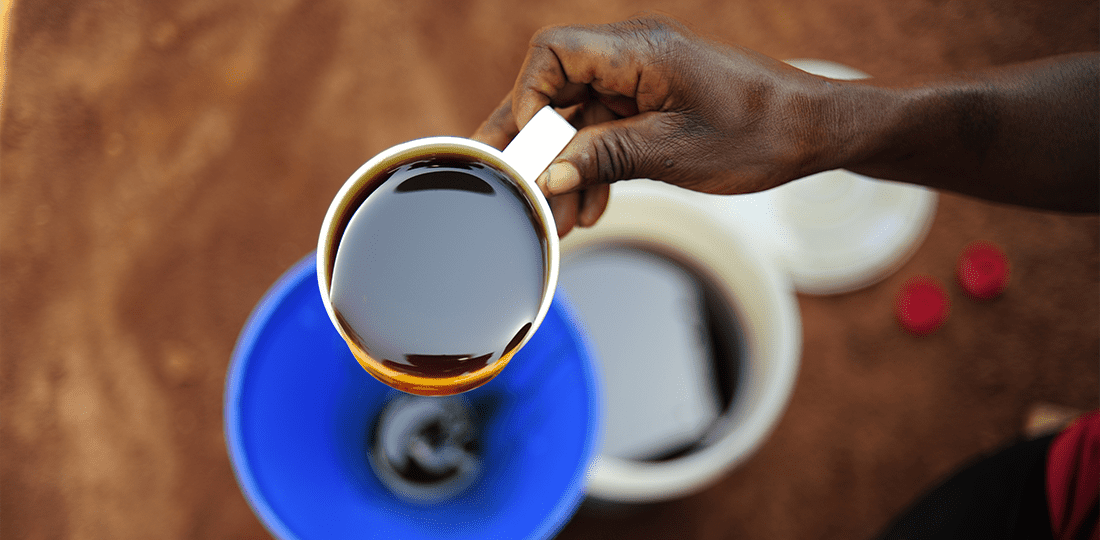 "I was hesitant to join the training because I thought it was only for the literate," Gifty says. "But Plan International's officer encouraged me to join to learn how to cope with the bees when they invade my home."
Following the training, Gifty set up her own business and now produces about 200 pounds of honey per year. She sells her honey at the local market and to students at a nearby university, making around US$1,500 annually. The demand for good quality honey in Gifty's community is so high that she's unable to keep up with all the requests.
"I didn't know that the insects my family and I were so scared of could be our economic savior," Gifty says. "Beekeeping is not capital intensive, so with a little money you can build a hive to start with, you just need the technical know-how and to be brave."
Gifty also says that since she started beekeeping, bees no longer invade her home. "Instead of them coming after my family and I at home, they are now producing money for the family," she says with a smile.
"Beekeeping has changed my family's way of life," she says. "A few years ago, my family could barely eat twice a day, my children had to leave school as I could not pay their fees. But today, I am happy to say, my children are back in school with their fees fully paid. Once upon a time, we decided to move away from this community because the bees made our lives so miserable. Today, I will gladly stay because my family's lives now depend on the bees."