War. Gang violence. Natural disasters. COVID-19.
Our world doesn't just face one humanitarian crisis at a time.
Right now, girls and boys in Israel and the Palestinian territories are coping with unimaginable trauma. Children in South Sudan are going to bed hungry, as the country faces a food crisis caused by conflict, drought and flooding. In the midst of a pandemic, families in Syria, Myanmar and Venezuela are being forced to flee from their homes every day.
When disaster strikes, children — particularly girls — are uniquely vulnerable. Here are four ways you can help.
1. Help India heal
The deadly second COVID-19 wave in India is a tragic reminder that none of us are safe until all of us are safe. The surge of cases is overwhelming the health care system, and this variant is infecting more young people — children are dying.
Then, on the same day that India counted its highest death toll, Cyclone Tauktae battered the country's west coast, washing away homes and flooding communities. A week later, a second storm, Cyclone Yaas, hit the east coast. More than a million people were displaced by the two cyclones, and many were forced to seek refuge in camps and shelters.
Children and families in India desperately need support now.
Through Plan International's COVID-19 response in India, we're addressing the needs of affected families, supporting front-line workers and raising vaccine awareness, which is our best hope of preventing a third wave. Together, we can help India survive this nightmare, and ensure no girls are left behind.
2. Give hope to the most vulnerable
As we approach World Refugee Day on June 20, there are nearly 26 million refugees worldwide, many of whom are living in overcrowded camps with limited access to clean water, soap, sanitation facilities and health services.
Refugee girls and young women, like 20-year-old Kuisie in Liberia, are at higher risk for assault, forced marriage and trafficking. Their unique needs are often overlooked — like managing their periods without access to safe bathrooms or period products.
To address these challenges, Plan is rehabilitating latrines and building hand pumps in 20 communities in Liberia, bringing safe drinking water and facilities to 17,000 Ivorian refugees.
After participating in a hygiene and sanitation training course, Kuisie is now a public health volunteer at the camp where she lives.
"I learned about the benefits of keeping our environment clean, proper waste disposal and keeping water and food protected from germs," she says.
You can help to keep girls and communities safe and healthy, right when they need you most.
3. Stop the clock for girls
"I am a child. I don't want to be a bride."
Salimata was only 14 when her mother began pressuring her to marry. Since her father died, the family had been struggling. And when times are desperate, girls often pay the price.
Plan is working to fight child marriage in Mali, where Salimata lives and 54% of girls marry before they turn 18. Our projects bring together community leaders, women's groups and youth associations to learn about the dangers of child marriage and the importance of educating girls.
Salimata's aunt invited her mother to join a training session, and she agreed.
"She kept telling my mother that I am just a child, and that she should leave me alone with this marriage story," Salimata says. "The awareness sessions were key to getting my mother to change her mind."
Salimata was able to stay in school, but every three seconds a girl is forced to drop out. By the end of the day today, 33,000 girls will be forced to marry. The economic impacts of COVID-19 have been devastating. Harmful practices like child marriage, trafficking and gender-based violence are skyrocketing. COVID-19 is threatening to unravel decades of progress for girls' equality. But you can help to stop the setback today.
4. Sponsor a child
"One night we heard gunshots," 13-year-old sponsored child Larissa recalls. "My father came to get us. He sent us to hide on the hill."
Over a million people have been forced from their homes in Burkina Faso due to extremist violence, including thousands of Plan sponsored children like Larissa.
Sponsored children and their families received assistance, including money and basic supplies, and a school was built for displaced children like Larissa.
"It was urgent and imperative for Plan International to locate sponsored children who had been displaced in order to provide them with assistance," Anasthase, a sponsorship coordinator in the area, explains.
When Larissa returned home a few months later, she found letters waiting from her sponsor in Japan.
"We have been writing letters to each other for six years," she says. "I am happy about this."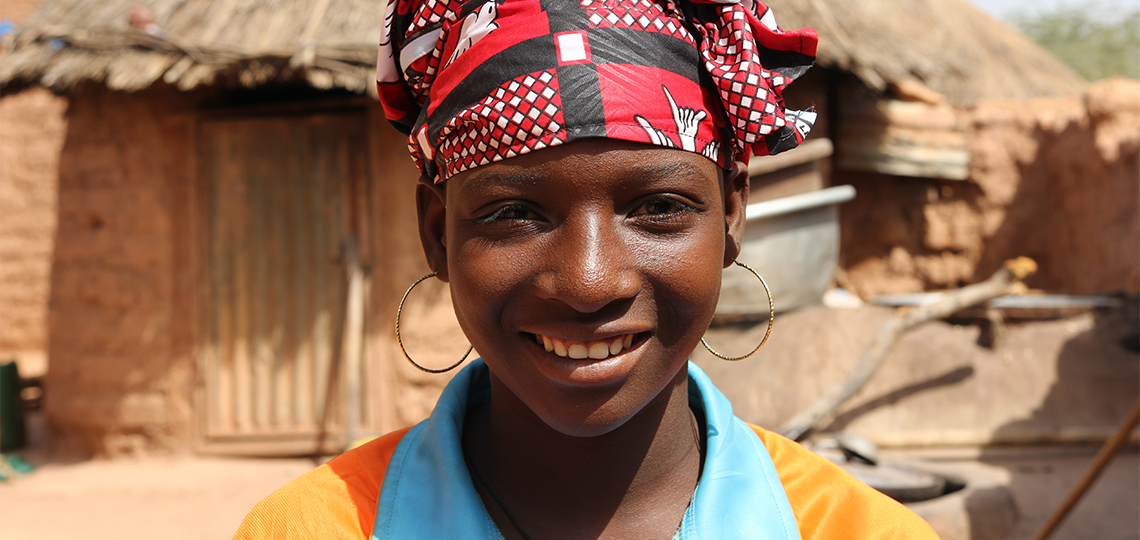 The bond between a sponsor and sponsored child has always been special, but it's never been as precious as it is now. For children around the world, COVID-19 has had a devastating impact. The hardships they faced before the pandemic have intensified. But you have the power to help protect them, and to show them they're not alone.